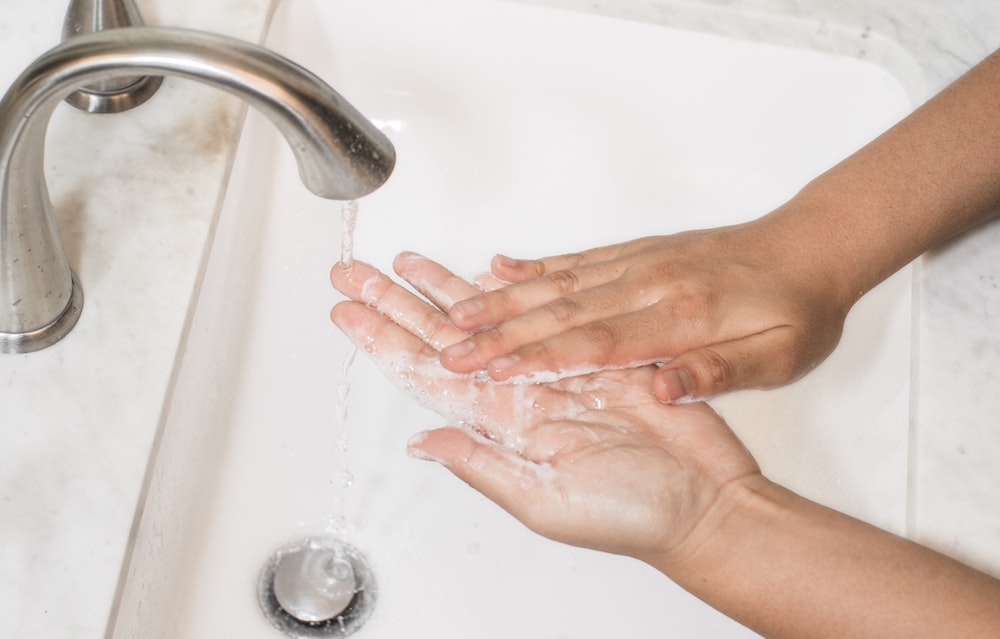 Travel in the time of Corona
The news is awash with it at the moment… the rapid spread of COVID-19 and the dire impact that it is having on the travel industry. With towns in Italy and China on lockdown and new countries added to the growing list of infections daily it is easy for us to live in a mild state of panic and start cancelling our upcoming trips and hunker down at home; but the question to be asked is "what will this achieve?" (other than the burden of misery that comes with seeing everyone else's lust worthy travel photos on the 'Gram while you are holed up at home cut off from the rest of the world).
The financial impact of the virus on the travel industry is astounding. France has seen tourism numbers fall by 30%* and as the losses keep mounting I am intrinsically aware that many of economies impacted can't afford to lose the much needed income that tourism brings. Being in the travel industry, many of our meetings with suppliers over the last eight weeks (hotels, ground handlers and tourism service providers) has unfortunately had to focus on the financial impact the virus is having on the tourism sector. Hotels in Chiang Mai are running at less than 30% occupancy when over this period they are normally full and this is just the tip of the iceberg. People are being put short time or worse, losing their jobs all together, and the knock on effect in the families and communities they support is dire.
So, where is the line and how do we carry on?
I think it's important to remember that things happen and that as we navigate our daily lives there is a fair amount of risk – car accidents happen, we fall and break bones and we get sick, and while I am definitely not advocating travel to quarantined or high risk areas, I am urging people to reconsider cancelling their trips (if their destination isn't on any of the advisory lists or in a high risk area) and to take heed of the following:
Use a travel agent – we are updated daily with news from our suppliers and the first people informed of flight cancellations, waivers and recommendations regarding destinations. We also have access to insider information when it comes to a destination through our trusted network of contacts around the world, and will be able to reroute existing flights and move accommodation if the worst case scenario happens.
Make sure you have travel insurance – we've been preaching this for years. Travel insurance is a necessary travel expense (and not just for COVID-19), think lost bags, broken legs and unexpected trip cancellations, travel insurance is vital for all travellers to protect against the many things that can happen while you are travelling.
Keep up to date with quarantine recommendations if travelling to a certain country or city is going to cause hassles on your return home or your onward destination (and put you in mandated or self-quarantine) then think about changing your destination – your travel advisor is able to help with this.
Take necessary precautions when travelling – by keeping good hygiene practices by washing our hands with soap and water often, using alcohol hand sanitisers, coughing or sneezing into tissues which we then discard carefully and in general, being respectful of those around us we minimise the risk of transmission (not just of COVID-19 but all nasties… and I mean, do you really need to sneeze on someone else or spit on the ground?).
Avoid large crowds – we've been advocating for people to travel differently for years. Now's the time. Venture off the tourist trail and explore somewhere different… I mean, do you really need instagram worthy shot of you (and a 'thousand of your closest friends') standing in front of the Trevi fountain. Look beyond the obvious and discover less explored parts of the world.
By spending our money in these local economies we can do our bit to help minimise the financial losses and keep much needed food on the table of those people and communities most at risk financially.
***
While not pretty or comfortable to wear (and the CDC and WHO have made it clear that face-masks are not effective against the spread of COVID-19), we have found during our time in Asia that it does make others feel better and stopped us putting hands to our mouths and faces unnecessarily, especially when in places with lots of people, such as the metro or airports.
***
USEFUL RESOURCES
CNN Coronavirus Updates https://cnn.it/32zVlLg BBC Coronavirus Updates https://bbc.in/2VmDq9f
*source https://cnb.cx/394JS8S