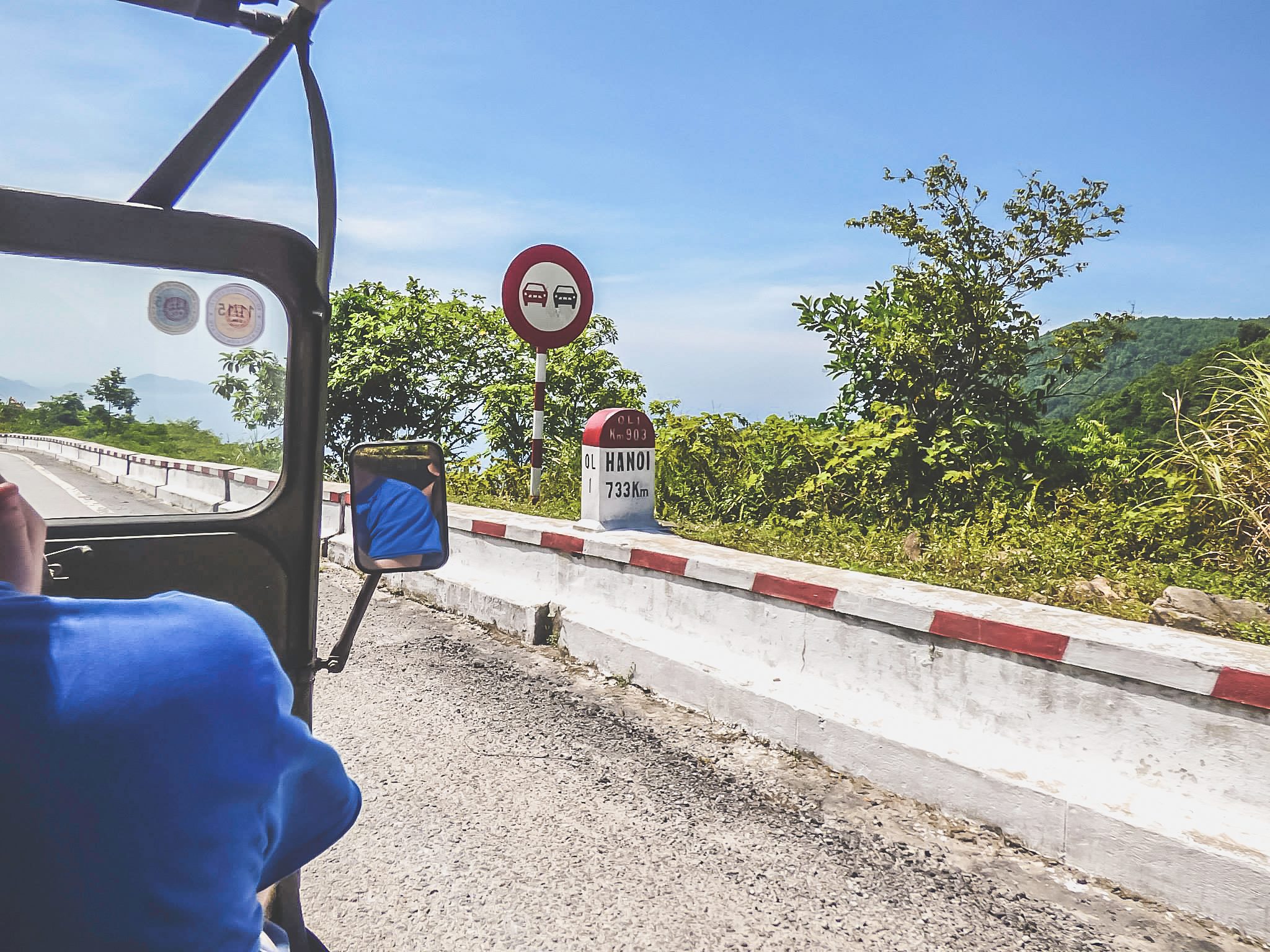 TRAVEL INSPIRATION // The Hai Van Pass.
As the road curves back and forth, some slight bends, some hairpin turns, drivers are rewarded with spectacular views of misty mountains rising high over the South China Sea, deserted sandy beaches, forests and the twinkling lights of far-off cities. Hai Van roughly translates as 'Sea of Clouds' in Vietnamese, which perfectly describes this misty mountain coastal road which connects the ocean with the sky.
The history of the road dates to the 1300s when it marked a physical boundary between the Champa and Dai Viet Kingdoms. To this day, you can see an ancient grand gate at the summit of the pass which used to be a border crossing between the kingdoms.
Today, the road still represents a division between two distinct sides to Vietnam. Many travellers who backpack the length of the country say that the north and south of the country have vastly different personalities, as well as climatic differences. The north being colder, more industrial, and more serious, while the south is warmer, more tropical and the people are often said to be more laid-back. The Hai Van Pass is the point at which these two worlds meet. During the Vietnamese-American War, the Hai Van Pass was referred to as the 'Street Without Joy' as it connected the two war-ravaged cities of Hue and Da Nang along Highway 1.
Once upon a time, the road was the only thoroughfare connecting the city of Da Nang with Hue a few hours north. When the Hai Van Tunnel was built in 2005 (now the longest tunnel in Southeast Asia) much of the traffic from the pass redirected to the shorter and considerably less windy route! Today, the road exists as a scenic alternative. Free of lorries and other heavy vehicles, the quiet road is enjoyed by tourists who come to experience the road by motorbike, jeep or even bicycle!
The road has been called a "ribbon of perfection" and was dubbed one of the "best coastal roads in the world" by the UK program, Top Gear, in their Vietnam Special (2008).