Kulen Elephant Forest
In the foothills of Kulen Mountain, lies the Bos Thom Community Forest, 1100 acres of protected forest inhabited by the 14 elephants of Angkor. For 22 years, these elephants have given rides to visitors in the temples of the world heritage site.
Today, they roam free in their natural habitat and are living testimony of a changing world. Kulen Elephant Forest is a haven where retired elephants can interact freely, and are treated with the greatest care and attention. At the reserve, there are no tricks, no riding, and the elephants now roam and socialize unburdened, within 530 acres of lush forest.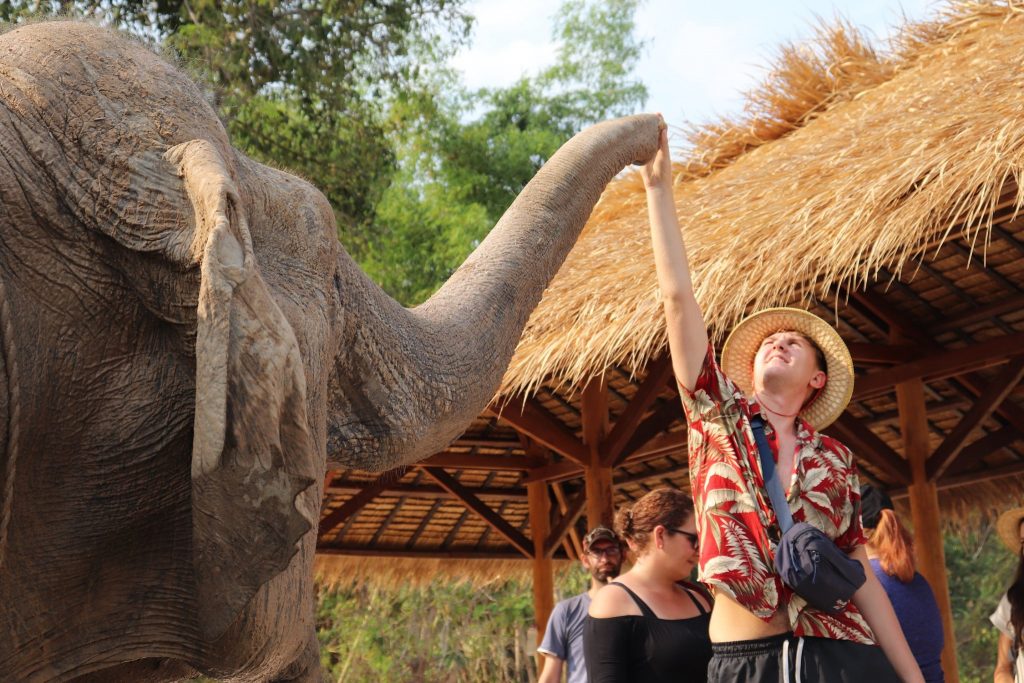 For more information about Kulen or how you can support these amazing animals visit https://www.kulenforest.asia/